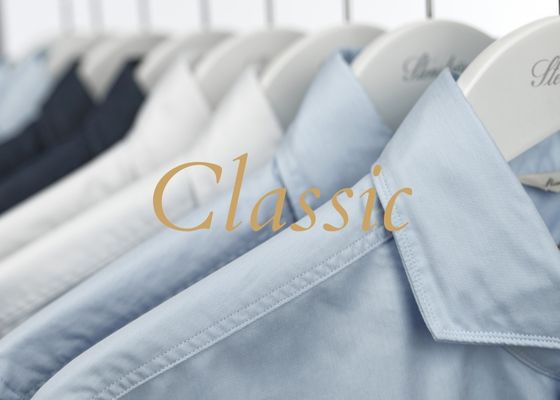 Stenströms Classic Shirts - The Largest Fit



Stenströms Classic model is discontinued and will eventually be replaced by the Comfort model. For an extended selection, please visit the Comfort category.
Narrow, figure-hugging shirts in all their glory - sometimes you just want to button up a really classic shirt. Stenström's Classic fit shirt has, as the name reveals, a classic silhouette with an almost straight fit. It is built with two sewing folds in the back - an ancient tailoring trick to achieve the most comfortable possible fit. We have all our days when we want to dress comfortably but still nicely. It may even be that you fill in the narrower fits a little too much. That's when Stenström's Classic Fit shirt becomes interesting. Classic fit is namely the most spacious model of all Stenströms shirts, and thus the perfect choice for you who do not have this classic garment in the wardrobe. Whether you need a shirt with a slightly larger fit or just want to be able to use a classic and relaxed shirt model, Stenströms Classic Fit is for you.